Welcome to the Pensions Policy Institute
The PPI is an educational, independent research organisation with a charitable objective to inform the policy debate on pensions and retirement income provision. The PPI's aim is to improve information and understanding about pensions and retirement provision through research and analysis, discussion and publication. It does not lobby for any particular issue or reform solution but works to make the pensions and retirement policy debate better informed. 
I hope that you find the information on the PPI's website helpful. Please get in touch if you would like to get more involved with the PPI.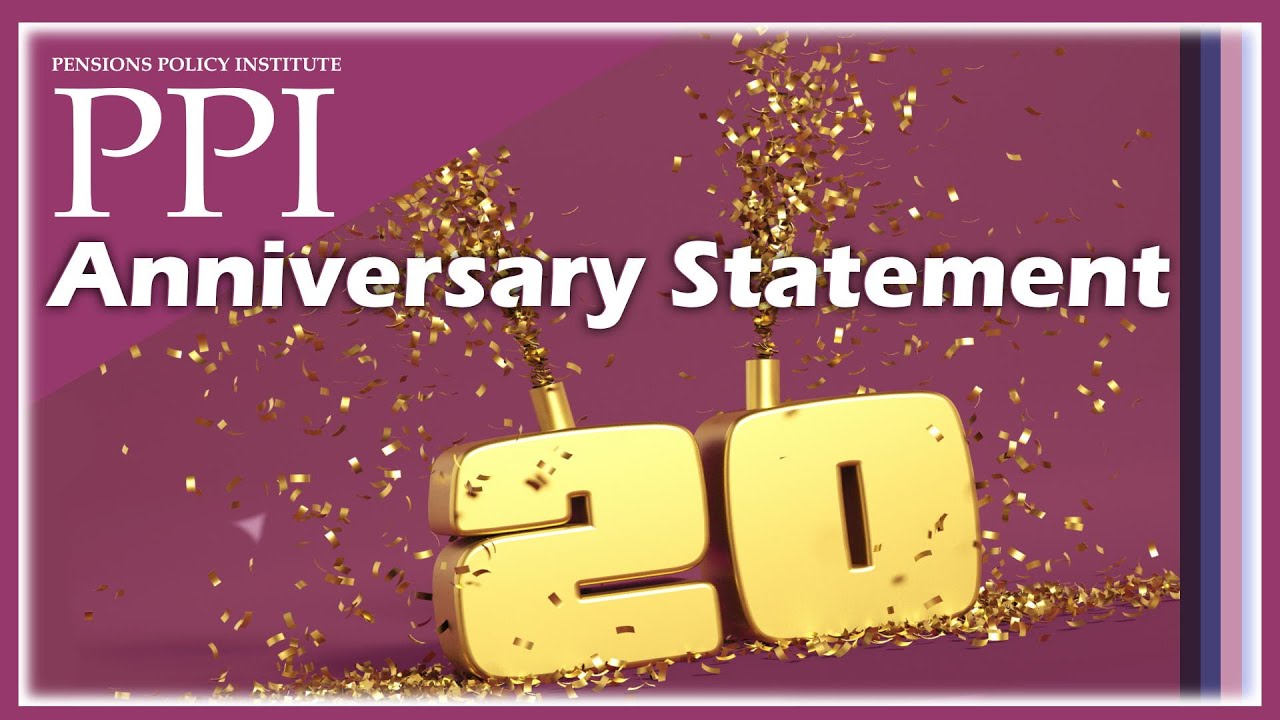 PPI: 20 Years Anniversary Statement
We have now been analysing policy and future trends for 20 years. As we look back at the journey the PPI has taken since 2001, it is clear to see how the analysis undertaken by the PPI has become an important part of the pensions policy landscape, and just how much that landscape has changed.
Are you a journalist?
Interested in pensions and retirement?