The PPI is an INDEPENDENT educational, not-for profit research institute. We undertake rigorous research from a neutral, long-term perspective
The award winning Underpensioned series receives extensive press coverage.
The Underpensioned Series
Sponsored by Now: Pensions
The PPI's Underpensioned research began twenty years ago with a report launched in November 2003. Since this time the PPI have continued to build upon the influential work in this important area.
In 2022, the PPI launched the first full update of its Underpensioned Index. The longitudinal nature of the Underpensioned series means that it can identify both immediate and longer-term impacts of changes affecting underpensioned groups, thus helping to support more informed policymaking.
As well as the annual publication of PPI's Underpensioned report, work in 2022 included regular and adhoc data analysis produced in order to provide policy evidence for sponsors of the Underpensioned series, NOW: Pensions, use in media campaigns and lobbying activities. This is an important part of the PPI's aims to ensure that policy proposals are based on a solid base of evidence.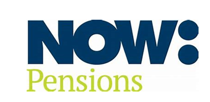 This year and previous years reports are listed below.
If you would like to speak to the Lead Researcher for the Underpensioned Series, please contact:
Lauren Wilkinson
Senior Policy Researcher 
Reports in the Underpensioned Series
Join our mailing list
Signup to receive all the latest news from the PPI