The PPI is an INDEPENDENT educational, not-for profit research institute. We undertake rigorous research from a neutral, long-term perspective
Reports
The way forward for university pensions
The Pensions Policy Institute (PPI) is today publishing a slide deck on 'The way forward for university pensions', authored by Jackie Wells (Research Associate, PPI)  and kindly sponsored by Kings College London (KCL). This report seeks to answer three questions:
- How did we arrive at this position regarding university pensions?
- What can be done to improve the situation?
- How can we ensure the same situation does not arise again?
The report examines the issue from a member perspective and explores what different pension structures would mean for the membership. It also explores the needs of different segments of university staff with an eye to Equality, Diversity and Inclusion (EDI) issues.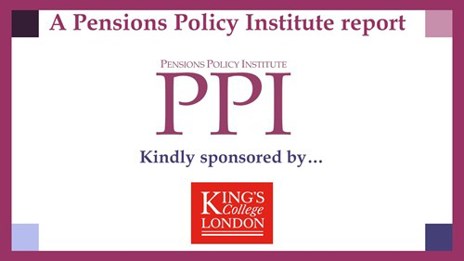 Join our mailing list
Signup to receive all the latest news from the PPI