The PPI is an INDEPENDENT educational, not-for profit research institute. We undertake rigorous research from a neutral, long-term perspective
Reports
Results Write Up: Modelling of pension policy options, analysis based upon the Wealth and Assets Survey dataset and PPI individual modelling
The Pensions Policy Institute (PPI) is today publishing - 'Results Write Up: Projection of future pensioner household income, analysis based upon the Wealth and Assets Survey dataset'. This write-up provides details of analysis kindly sponsored by the Pensions and Lifetime Savings Association (PLSA).
Sponsorship has been given to help fund the research, and does not necessarily imply agreement with, or support for, the analysis or findings from the project.
Please click here to download the appendix of the full results of all the modelling.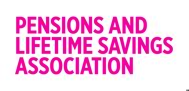 Join our mailing list
Signup to receive all the latest news from the PPI