The PPI is an INDEPENDENT educational, not-for profit research institute. We undertake rigorous research from a neutral, long-term perspective
Reports
The evolving retirement landscape
The introduction of freedom and choice in pensions has opened up new ways for individuals to access their pension savings. However, it also opens individuals up to new challenges, complexity and risks. This report is the first in a series of two and explores the ways in which the retirement landscape has changed since the freedoms were introduced and what this might mean for future retirees.
The evolving retirement landscape series is sponsored by AXA Investment Managers, the Association of British Insurers (ABI), the Department for Work and Pensions (DWP), Legal and General (L&G), NEST, Prudential, The Pensions Regulator (TPR) and Wealth at Work. The PPI is grateful to all of our sponsors for their support in producing this research report.
Chapter one discusses the range of factors which are causing the retirement landscape to evolve, including the freedom and choice reforms, changes in broader pensions landscape (the shift from DB to DC and the introduction of automatic enrolment), demographic changes and changing transitions into retirement.
Chapter two explores how individuals' decisions about how to access their DC pension savings have changed since the introduction of freedom and choice, as well as identifying the factors that may be correlated with choosing particular options.
Chapter three discusses the needs of individuals in retirement, the challenges they may face in meeting them and how this has changed as a result of the freedom and choice reforms.
Chapter four investigates the way in which individuals' wealth is split across different forms of wealth and income, including DC savings, DB entitlement, housing wealth and other financial assets, exploring how this is likely to evolve in the foreseeable future and how this may impact individuals' decisions about how to access their retirement savings.
Series Sponsors: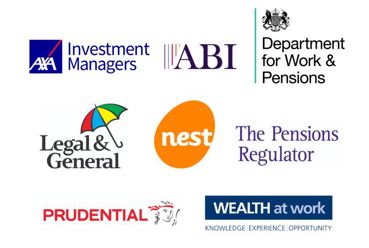 Join our mailing list
Signup to receive all the latest news from the PPI